Victorian TAFE gets in control of student records!
About
Industry:
Solution:
Gordon Institute of TAFE enrols more than 26,000 enrolments serviced annually Students enrolling at The Gordon complete manual forms which are submitted to one of the many Student Services Departments located around the campus.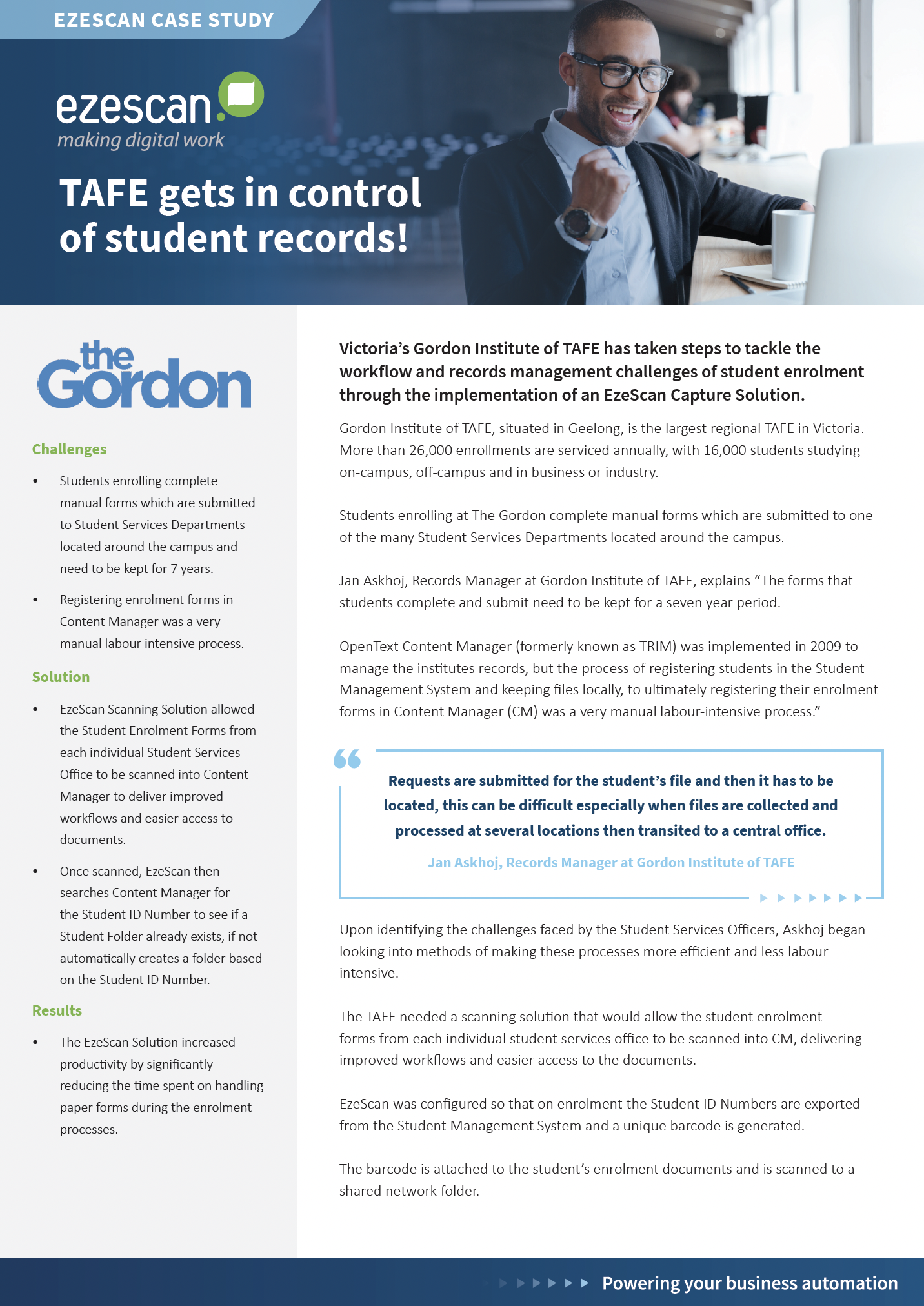 Victoria's Gordon Institute of TAFE has taken steps to tackle the workflow and records management challenges of student enrolment through the implementation of an EzeScan capture solution.
Challenge:
Registering enrolment forms in TRIM was a very manual labour-intensive process. Manual forms that students complete and submit needed to be kept for a seven year period and storage was an issue.
Solution:
The Gordon implemented an EzeScan scanning solution that would allowed the Student Enrolment Forms from each individual Student Services Office to be scanned into TRIM, to deliver improved workflows and easier access to documents. EzeScan once scanned, then searches TRIM for the Student ID Number to see if a Student Folder already exists if not automatically created a folder based on the Student ID Number and then the enrolment documents.
Results:
The EzeScan solution increased productivity by significantly reducing the time spent on handling paper forms during the enrolment processes.
"EzeScan was the most impressive and recommended scanning solution plus FYB who implemented TRIM for us also had experience with EzeScan installations." Jan Askhoj, Records Manager at Gordon Institute of TAFE